Sản phẩm khuyên dùng
Máy thổi khí AT thiết kế nhỏ gọn, lưu lượng khí lớn, áp suất mạnh. Phù hợp để lắp đặt sục khí ao nuôi tôm, trại giống, ương tôm, nuôi tôm nhà màng …
Sản phẩm khuyên dùng
Điều khiển động cơ Tima được nghiên cứu và phát triển bởi Công ty 2Lúa. Dựa trên công nghệ Wi-Fi và Lora truyền tín hiệu không dây điều khiển từ xa.
Sản phẩm khuyên dùng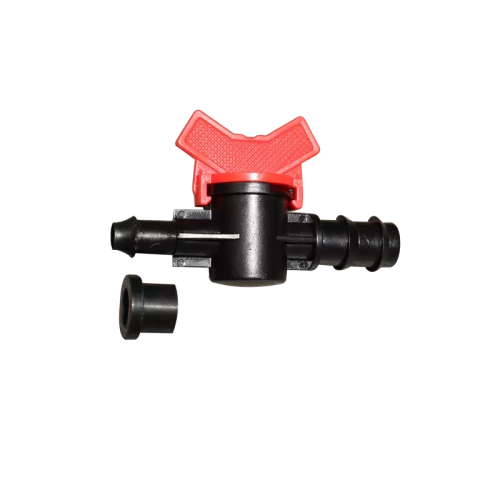 Khuếch tán khí Fi được thiết kế đặc biệt, hai đường Ống Nano-Tube song song và thông nhau, áp suất tạo ra đủ lớn dẫn đến bong bong khí, đồng đều trên khắp mặt ống.
Pig-breeding households unable to rebuild pig herd without biosecurity
Author
Tien Minh – Translated by Bao Nghi
,
publish date
Sunday. January 19th, 2020
---
The only solution to protect pig herd against the African swine fever is biosecurity so large-scale pig-farming farms are invested well to develop and keep pig herd intact. Meanwhile, several farming households have been distressed for not being able to rebuild pig herd.
Along with strong development of industrial farming with large-scale farms, small pig-farming households in Dong Nai Provinces have been ceaselessly narrowed due to poor competitive edges so they merely accounted for below 10 percent of total pig herd. Small-scale pig farming became worse after the outbreak of the African swine fever and is unlikely to recover. According to statistics, Dong Nai Province currently has nearly 5,359 pig-farming households and farms with more than 447,000 pigs being destroyed, mainly of small-scale pig-farming households. Normally, this is the time to prepare for pork supply during Tet holidays, however, this year, the situation is different with gloomy atmosphere covering small-scale pig-farming households as they cannot rebuild their pig herds due to the epidemic.
With an area of more than 500 square meters, Mr. Nguyen Van Sinh, a farmer in Tan An Commune in Vinh Cuu District, has chosen to raise pigs as a livelihood for his family for more than 18 years. On average, annually, with a total pig herd of 50 sows and 200 pigs, after deducting expenses, he collects profit of more than VND200 million. Unfortunately, the African swine fever killed all his pigs last July. Now, he wants to rebuild his pig herd but he is afraid that the epidemic will recur.
Rebuilding pig herd is the biggest desire of pig raisers after the African swine fever is temporarily eased. However, because pig breeders have not known how to prevent the disease do they hesitate and are very cautious in rebuilding pig herd. In addition, there is also difficulty in capital as most pig-farming households suffered huge losses after being hit by the disease. Looking for source of piglets with high quality is also a matter that needs support from authorities at this moment.
Prices of pork have continuously escalated due to a shortage of supply but large husbandry enterprises in Dong Nai Province said that pig supply has not been as scarce as expected as total pig herd of enterprises accounts for 86 percent of total pig herd of the province with around 1.2 million pigs. Large husbandry enterprises still provide stable quantity of pigs to the market. Particularly, C.P Vietnam Livestock Joint Stock Company supplies around 3,000 pigs per day, Japfa Comfeed Vietnam Company 1,000-1,200 pigs per day and Sunjin Vina around 300 pigs per day.
Not only being able to keep total pig herd, large enterprises have made plans to increase sow herd and pig herd. Of which, Japfa Comfeed Vietnam Company has been applying a measure to increase weight of pigs to make up for lost pig supply. Accordingly, each pig of this company is sold to the market when its weight reaches 110-130 kilogram. C.P Vietnam Livestock Joint Stock Company imported around 8,000 reserve sows to raise sow herd to about 10 percent. Sunjin Vina Company currently has total sow herd of around 10,000 sows and a plan to increase sow breeding farm with a scale of thousands of sow in the province. Similarly, Emivest Feedmill Vietnam Company is asking for the permission of People's Committee of Dong Nai Province to build new pig farm at places with enough biosecurity conditions to rebuild pig herd.
According to Mr. Tran Van Quang, head of the Department of Animal Husbandry and Veterinary of Dong Nai Province, total sow herd of the province was around 200,000 sows, a decrease of nearly 100,000 sows so it will be difficult to carry out rebuilding of pig herd at this time. The province has been focusing on solutions to protect the remaining pig herd and rebuild pig herd safely so as to stabilize supply in the future, of which, supply will be mainly from large husbandry enterprises as with current conditions, only enterprises are able to strictly apply biosecurity solutions to rebuild pig herd.
---
Sản phẩm khuyên dùng
Máy thổi khí AT-80 đang rất được ưa chuộng hiện nay trên thị trường, lưu lượng khí lớn, hoạt động mạnh mẽ.
Sản phẩm khuyên dùng
Quạt nuôi tôm của Nhà sản xuất HUNG STAR cung cấp oxy vào môi trường nước cao hơn so với các loại quạt nuôi tôm khác trên thị trường.