Sản phẩm khuyên dùng
Máy thổi khí AT thiết kế nhỏ gọn, lưu lượng khí lớn, áp suất mạnh. Phù hợp để lắp đặt sục khí ao nuôi tôm, trại giống, ương tôm, nuôi tôm nhà màng …
Sản phẩm khuyên dùng
Điều khiển động cơ Tima được nghiên cứu và phát triển bởi Công ty 2Lúa. Dựa trên công nghệ Wi-Fi và Lora truyền tín hiệu không dây điều khiển từ xa.
Sản phẩm khuyên dùng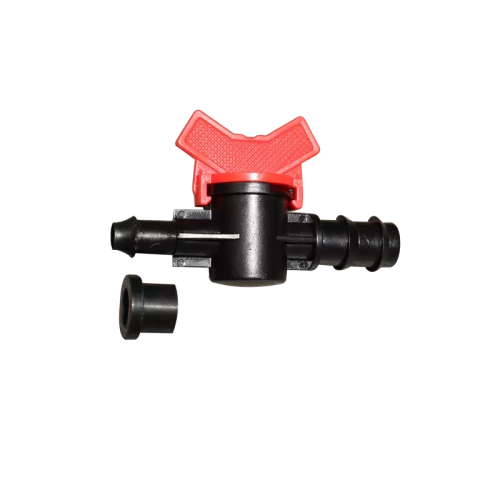 Khuếch tán khí Fi được thiết kế đặc biệt, hai đường Ống Nano-Tube song song và thông nhau, áp suất tạo ra đủ lớn dẫn đến bong bong khí, đồng đều trên khắp mặt ống.
Responsible use in poultry rather than antibiotic-free
Author
AUSTIN ALONZO
,
publish date
Monday. February 6th, 2017
---
Dr. Peter Spring, of the Bern University of Applied Sciences, said striving for responsible antibiotic use may be a better strategy than going 100 percent antibiotic-free.
With its decade-old ban on growth-promoting antibiotics, the European experience may provide some insights for American poultry producers ahead of the imposition of the United States' own rule changes on antibiotic use.
Dr. Peter Spring, head of Bern University of Applied Sciences' Centre for Food Systems in Bern, Switzerland, shared the European perspective on antibiotics in broiler production during the Poultry Science Association's annual meeting in New Orleans, Louisiana, in July.
Spring offered three key takeaways for U.S. farmers: There will be a learning curve removing growth-promoting antibiotics but it is surmountable; good antibiotic use and resistance monitoring treatment must be put in place to see how reducing antibiotic use affects antimicrobial resistance and that producers should avoid splitting their product lines between antibiotic-free and treated birds, but rather focus on the concept of responsible antibiotic use.
Responsible antibiotic use
Spring said he does not like the term antibiotic-free and instead prefers that producers strive to be responsible users of antibiotics. In Europe, it's clear that antibiotic-growth promoters are not coming back, but antibiotics still play a role in animal health and sustainable farming.
In Europe, he said, producers don't go 100 percent antibiotic-free, instead, they try to use the least amount of antibiotics possible in production. While American producers have already responded to demand for antibiotic-free products by splitting their production lines between antibiotic-free and conventionally raised birds, European producers do not do this because, if a product is marketed as antibiotic-free, the producer may have a hard time finding a way to make use of the birds that are treated. Producing those birds without a way to make use of them would be immoral, he said, and U.S. producers might find themselves in trouble in the future if the market for treated birds continues to shrink.
The difficult part of being a responsible user of antibiotics is figuring out what exactly that means for animal husbandry. The benchmark of "responsible use" is a moving target, he said, but the producers – and their top customers – are trendsetters and can have a major impact on what is considered "responsible." Market pressures, coming from science, regulators and consumers, can also influence the benchmark as well as the cost of certain production practices.
Some things, in Europe, are concrete however: antibiotic growth promoters are a thing of the past and won't be coming back; animal production systems will continue to be pushed to minimize antibiotic treatments; the EU still allows for the use of coccidiostats – including ionophores and others – but some groups are investing in trying out production systems without coccidiostats.
The learning curve
Spring said the European Union imposed a total ban on growth-promoting antibiotics in 2006, and while not all of the continent is part of the EU – like Switzerland – the change made it necessary for all countries to change their animal husbandry practices if they hadn't already.
The ban did not happen overnight, he said. Questions about antibiotic used in animal agriculture's effect on human health have been around since the 1969 Swann report and Sweden, led by its farmers, banned antibiotic growth promoters in 1986. The movement steadily spread around the continent until the total ban in 2006.
European countries, with the notable exception of Denmark, did not have uniform tracking systems in place to determine what treatment animals were receiving nor to monitor development of antibiotic resistance in bacteria. During the first phase of a ban, some performance is lost, he said.
According to Danish studies on broiler performance, Spring said, the levels of treatment did increase initially after the country's ban on certain growth promoters was enacted in the mid-1990s, the use of ionophores as a coccidiostats increased and feed conversion increased slightly – by about 2 percent. In Switzerland, treatment levels increased after removing growth promoting antibiotics in 1998, but the level of treatment slowly dropped below pre-ban levels as scrutiny of possible antimicrobial resistance development increased.
The importance of monitoring
While the continent switched its production practices, not every country established a robust program to monitor treatment of animals, use of certain medications and development of anti-microbial resistance. In 2008, two years after the EU ban on all antibiotic-growth promoters, The European Commission – the EU's executive body -- asked for harmonization of surveillance programs for collecting data on antimicrobial sales and usage.
Spring said monitoring programs are important to understanding how well the antibiotic bans are actually effecting the level of treatment birds are receiving and help health officials and farmers know who's using what. Additionally, the monitoring programs help determine whether antibiotic use and antimicrobial resistance are linked.
Spring said producers felt like the 2006 ban meant they were safe from resistance issues, but antimicrobial resistance actually increased in the years following the ban. The development of monitoring programs throughout Europe was needed to get a better grasp on what may be contributing to the resistance problem. Not having the monitoring systems set up when the ban was enacted was a mistake, he said.
Denmark is often mentioned in studies about European antibiotic use and antimicrobial resistance because the country established a monitoring program before many of its peers, he said. Many other countries have followed the Danish example since then.
---
Sản phẩm khuyên dùng
Máy thổi khí AT-80 đang rất được ưa chuộng hiện nay trên thị trường, lưu lượng khí lớn, hoạt động mạnh mẽ.
Sản phẩm khuyên dùng
Quạt nuôi tôm của Nhà sản xuất HUNG STAR cung cấp oxy vào môi trường nước cao hơn so với các loại quạt nuôi tôm khác trên thị trường.