Sản phẩm khuyên dùng
Máy thổi khí AT thiết kế nhỏ gọn, lưu lượng khí lớn, áp suất mạnh. Phù hợp để lắp đặt sục khí ao nuôi tôm, trại giống, ương tôm, nuôi tôm nhà màng …
Sản phẩm khuyên dùng
Điều khiển động cơ Tima được nghiên cứu và phát triển bởi Công ty 2Lúa. Dựa trên công nghệ Wi-Fi và Lora truyền tín hiệu không dây điều khiển từ xa.
Sản phẩm khuyên dùng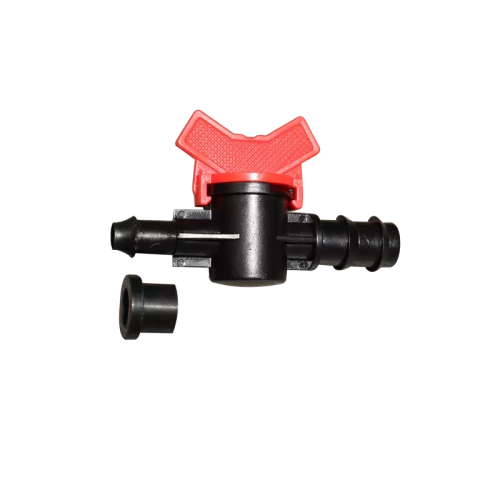 Khuếch tán khí Fi được thiết kế đặc biệt, hai đường Ống Nano-Tube song song và thông nhau, áp suất tạo ra đủ lớn dẫn đến bong bong khí, đồng đều trên khắp mặt ống.
Nursery enrichment objects may enhance weanling pig welfare
Author
Tim Lundeen
,
publish date
Monday. February 3rd, 2020
---
Prairie Swine Center releases annual report of research results from past year.
The Prairie Swine Center in Saskatchewan has released its 2019 annual research report, which contains research results conducted in the past year at the center as well as updates on the center's activities.
The 2019 report contains research related to: swine ethology, including managing pain at castration, sow exercise during gestation and enrichment objects for young pigs; engineering, and nutrition, including dietary fiber, long-term mycotoxin feeding in finishing pigs and enhancing the value of ingredients through pretreatment.
In the annual report, Hayley Bowling with the Western College of Veterinary Medicine at the University of Saskatchewan and Cyril Roy and Jennifer Brown with Prairie Swine Centre Inc. discussed a study that evaluated pigs' preferences for several enrichment objects and examined the objects' effects on piglet growth and welfare during the nursery period.
Bowling et al. assigned 30 litters at farrowing to one of three treatments: enrichment provided postweaning (EN), enrichment provided both preweaning and postweaning (EFN) and no enrichment provided (control). Enrichment consisted of a series of object enrichments, with three or four enrichments provided at once and rotated twice weekly, the researchers said.
According to the research summary, enrichment had no effect on growth during the nursery phase, but enrichment given before weaning (EFN) resulted in reduced pen-mate manipulation and a tendency for reduced aggression.
Enrichments that were suspended were most frequently contacted compared to objects placed on the floor, Bowling et al. reported.
The researchers also noted that enriched pigs showed greater exploration at 21 days postweaning compared to controls, and pigs in the EN treatment had fewer skin lesions on the head and shoulders at 25 days postweaning.
Bowling et al. concluded that physical enrichment objects show promise for improving piglet welfare and are feasible for implementation in intensive operations.
---
Sản phẩm khuyên dùng
Máy thổi khí AT-80 đang rất được ưa chuộng hiện nay trên thị trường, lưu lượng khí lớn, hoạt động mạnh mẽ.
Sản phẩm khuyên dùng
Quạt nuôi tôm của Nhà sản xuất HUNG STAR cung cấp oxy vào môi trường nước cao hơn so với các loại quạt nuôi tôm khác trên thị trường.