Sản phẩm khuyên dùng
Máy thổi khí AT thiết kế nhỏ gọn, lưu lượng khí lớn, áp suất mạnh. Phù hợp để lắp đặt sục khí ao nuôi tôm, trại giống, ương tôm, nuôi tôm nhà màng …
Sản phẩm khuyên dùng
Điều khiển động cơ Tima được nghiên cứu và phát triển bởi Công ty 2Lúa. Dựa trên công nghệ Wi-Fi và Lora truyền tín hiệu không dây điều khiển từ xa.
Sản phẩm khuyên dùng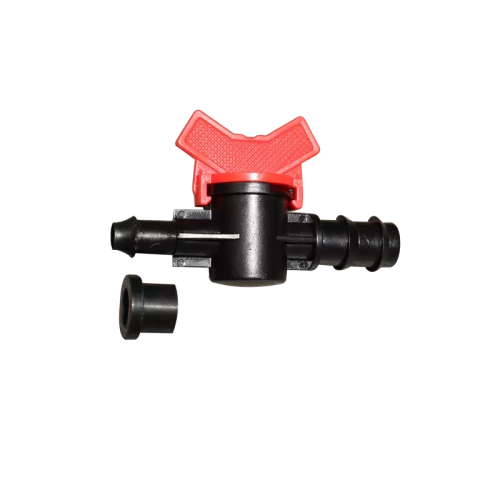 Khuếch tán khí Fi được thiết kế đặc biệt, hai đường Ống Nano-Tube song song và thông nhau, áp suất tạo ra đủ lớn dẫn đến bong bong khí, đồng đều trên khắp mặt ống.
Practical tips to keep poultry free of avian flu
Author
JACKIE LINDEN
,
publish date
Wednesday. February 8th, 2017
---
As virus continues to spread throughout the globe, every possible precaution should be taken
With avian influenza (AI) currently confirmed across four continents, every poultry farmer needs to be alert for signs of the disease in their flock, and taking measures to ensure their birds are kept away from the virus.
Housing domestic poultry is an obvious first step, but this presents animal husbandry challenges if they are used to having more space, and there is a risk of compromising bird welfare.
Order to house all U.K. poultry
Because wild birds have tested positive for the H5N8 flu virus in England, Wales and Scotland, the United Kingdom (U.K.) government has designated a disease prevention zone that applies to the whole country. It will remain in place until at least the end of February.
Among the measures applied to this zone is the "Housing Order" - the requirement to keep all poultry housed. This situation challenges the commercial free-range sector and hobby farmers. In 2015 – the last year for which complete statistics have been published - free-range accounted for 44 percent of the country's total egg production.
Keep housed free-range hens 'entertained'
As free-range laying hens are creatures of habit and tend to be active, poultry farmer Phill Crawley stresses the need to find ways to distract his flock as long as they are not allowed out onto the range area in his National Farmers Union (NFU) blog. With his brother, he has both free-range and colony-caged flocks in Leicestershire, England, supplying eggs to retailers, the food service sector and local shops.
"We take the risk of AI very seriously in our business, and animal welfare is of upmost importance, as such we've made some changes to ensure our birds were still happy when the Housing Order was brought in," he said.
Among the enrichments the Crawleys have successfully introduced to the hen houses are 200 traffic cones, which the birds appear to enjoy pecking at, and nets of lucerne (alfalfa) hay. The height the nets are suspended was critical, they found. The hens need to be able to access the hay but not empty them too quickly or the distraction value is too short-lived.
Walking the poultry houses more often during the day ensures the birds move around. It also offers more opportunities to pick up eggs laid on the floor, which have increased since the birds have been housed all the time.
Extra litter has been provided in the scratching areas, which the hens are also using more than before.
Dos and don'ts for small poultry flock keepers
Advice for smallholders and backyard poultry keepers is offered by Andy Cawthray, a poultry expert for Countryside, an NFU organization for those interested in all the countryside. First published on Facebook, his blog is also available on the NFU website.
Cawthray explains the need to avoid all possibilities for contact between poultry, and wild birds and their droppings.
Keeping small flocks housed is the most straightforward option, but he stresses that the building must be adequately ventilated. Where housing the birds is not a suitable option, owners should consider covering outdoor runs with material such as tarpaulin, suitably tied down.
As well as the more obvious tips on the need to keep equipment clean, avoid moving birds on- and off-site, and careful observation for signs of illness, Cawthray recommends leaving movable coops in place for the time being.
Latest HPAI situation in the UK
The U.K. agriculture ministry (Defra) has now confirmed the seventh outbreak of highly pathogenic avian influenza (HPAI) caused by the H5N8 virus family. Affected is a second flock of pheasants at Wyre in the north-west English county of Lancashire. A number of the estimated 1,000 birds have died, and the rest were scheduled for humane culling. This farm had business connections with the one involved in an earlier outbreak of the disease in the same area.
Six of the top seven chicken meat-producing countries in the European Union have reported HPAI in commercial poultry in recent months.
---
Sản phẩm khuyên dùng
Máy thổi khí AT-80 đang rất được ưa chuộng hiện nay trên thị trường, lưu lượng khí lớn, hoạt động mạnh mẽ.
Sản phẩm khuyên dùng
Quạt nuôi tôm của Nhà sản xuất HUNG STAR cung cấp oxy vào môi trường nước cao hơn so với các loại quạt nuôi tôm khác trên thị trường.