Sản phẩm khuyên dùng
Máy thổi khí AT thiết kế nhỏ gọn, lưu lượng khí lớn, áp suất mạnh. Phù hợp để lắp đặt sục khí ao nuôi tôm, trại giống, ương tôm, nuôi tôm nhà màng …
Sản phẩm khuyên dùng
Điều khiển động cơ Tima được nghiên cứu và phát triển bởi Công ty 2Lúa. Dựa trên công nghệ Wi-Fi và Lora truyền tín hiệu không dây điều khiển từ xa.
Sản phẩm khuyên dùng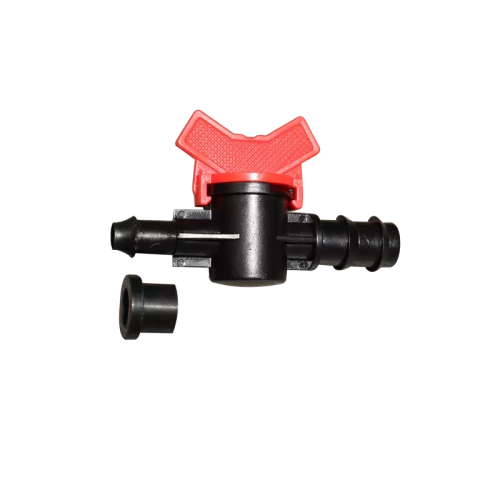 Khuếch tán khí Fi được thiết kế đặc biệt, hai đường Ống Nano-Tube song song và thông nhau, áp suất tạo ra đủ lớn dẫn đến bong bong khí, đồng đều trên khắp mặt ống.
Nam Định: Organic black tiger shrimp farming
Author
VFM
,
publish date
Friday. December 28th, 2018
---
Nguyễn Văn Phúc in Hải Triều commune (Hải Hậu province)owns nearly three hectares of white leg shrimps farming areas and black tiger shrimps mainly. Average production reaches 15 – 17 tons/ha, helping him earn 400-500 million VND per year.
Phúc says that he usually went fishing with his father but they suffered difficult life due to harsh weather. He then started a new life onshore with investment into white leg shrimp and black tiger shrimp farming in 2000. He applied advanced technology into his farming system in 2006 with one aerator per one hectare, plastic lined ponds and underground air release system.
To avoid risks from diseases, Phúc uses BiOWiSH for nutrition utilization, speeds up growth rate, increase survival rate, reduce feed costs by 10% and eliminate disease infection rate especially intestinal diseases. Post larva is provided by Vietnam-Australia Group and some suppliers in Nha Trang of Khánh Hoà. With two harvests per year, ponds are cleaned and cleared before stocking new seeds.
He invests averagely 20-25 million VND/ha/year with costs for pond cleaning, plastic lining and water treatments included. Shrimps are harvested after six or seven months. According to his experience, water resources and environment are the most important factors for organic shrimp farming, with pure sea water and fishes keeping ecosystem balanced. After a few days disposal substances go down to the bottom of the ponds, he pours salt water into each pond and has post larvae stocked. Plastic is lined from the surface to the bottom of the ponds, not any chemical substance is used. Farmers in Hải Hậu and Nam Định are developing this practice to reduce costs, diseases and antibiotics.
---
Related news
Sản phẩm khuyên dùng
Máy thổi khí AT-80 đang rất được ưa chuộng hiện nay trên thị trường, lưu lượng khí lớn, hoạt động mạnh mẽ.
Sản phẩm khuyên dùng
Quạt nuôi tôm của Nhà sản xuất HUNG STAR cung cấp oxy vào môi trường nước cao hơn so với các loại quạt nuôi tôm khác trên thị trường.