Sản phẩm khuyên dùng
Máy thổi khí AT thiết kế nhỏ gọn, lưu lượng khí lớn, áp suất mạnh. Phù hợp để lắp đặt sục khí ao nuôi tôm, trại giống, ương tôm, nuôi tôm nhà màng …
Sản phẩm khuyên dùng
Điều khiển động cơ Tima được nghiên cứu và phát triển bởi Công ty 2Lúa. Dựa trên công nghệ Wi-Fi và Lora truyền tín hiệu không dây điều khiển từ xa.
Sản phẩm khuyên dùng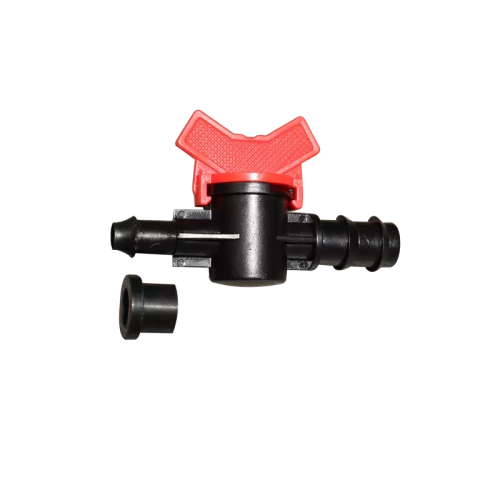 Khuếch tán khí Fi được thiết kế đặc biệt, hai đường Ống Nano-Tube song song và thông nhau, áp suất tạo ra đủ lớn dẫn đến bong bong khí, đồng đều trên khắp mặt ống.
Konjac and yeast additives may boost piglet growth, improve sow gut health
Author
Aerin Einstein-Curtis
,
publish date
Thursday. January 4th, 2018
---
What role do sow diets play in piglet development? © iStock.com
Konjac flour (KF) and the yeast Saccharomyces boulardii (SB) may boost piglet growth, improve stool and support gut health when added to sow diets.
A team of Chinese researchers reported the results from use of the supplements, both alone and paired, in the journal of Animal Feed Science and Technology​.
The group looked at the use in two consecutive gestational cycles and examined manure consistency in the peripartal window, the contents of the colostrum and milk along with lactation feed intake and piglet performance from the second gestational period.
"During the second cycle, our results showed that KF, SB or the combination all elicited positive and similar effects on fecal scores and bacterial counts around farrowing and on lactation feed intake and piglet growth performance,"​ said the researchers. "Our results showed that constipation was generally mild and occurred more in sows fed the control diet than those fed the three supplemented diets."​
Supplement use​
Constipation is prevalent in pregnant sows, but it can lead to diseases and limit feed intake, said the researchers. Reduced feed intake can result in poorer milk yield and lower weaning weight piglets.
Attempts to correct for these problems have been inconsistent, they said. However, the group's previous work with konjac flour was promising, they added.
The supplemental saccharomyces boulardii​ is a strain of Saccharomyces lacking pathogenicity, but which improves diarrhea and "antibiotic-associated complications"​ for humans, said the researchers. There is no direct link between it and improving constipation.
"The aim of this study was to investigate the effects of supplementation sow gestation diets with KF, SB and KF plus SB on constipation, fecal bacterial counts, quality of colostrum and milk, feed intake during lactation of sows and piglet performance,"​ said the researchers.
Experiment​
In the experiment, 144 sows were given one of four diets – one including 2.2% KF, with 0.01% SB, combining 1.2% KF with 0.01% and a control diet predominately comprised of corn and wheat bran, said researchers. Sows received the dietary treatments through two cycles of reproduction.
During lactation, pigs getting the control diet and diet with KF were given a common diet and those getting the SB diet and KF combined with SB diet were given the same diet, which included 0.01% SB, they said. Sows were allowed free access to feed during this period, feed intake was recorded and no creep feed was given.
All diets offered the same amounts of net energy, crude protein and neutral detergent fiber (NDF), they said. After weaning, sows returned to their assigned diet.
Body weight, and backfat thickness were measured throughout the experiment and piglets born alive were recorded, said researchers. Piglets also were counted at weaning and weighed at birth, on days 7, 14, 21 and at weaning.
The weaning to estrus interval (WEI) also was recorded for the sows, they said.
Blood samples were taken on day 109 of pregnancy during the second gestation, they said, as were samples of colostrum and milk.
Fecal samples were taken on day 109 of gestation and lactation day 4, said the scientists. Notes about fecal quality were made daily from five days prior to five days post farrow during the second gestational period. They were scored for consistency from dry to liquid and for constipation.
Results ​
By the end of the second cycle, the supplements had no effect on body weight, backfat, the weaning-to-estrus period, fecal moisture content or quality of the colostrum or milk, said researchers. But, sows getting one of the supplemented diets had improved fecal scores by day 113 of gestation and during several days of lactation.
"At the end of the first reproductive cycle, some suckling piglets in the farm suffered acute diarrhea during lactation, and unfortunately some piglets within the current experiment were affected," ​they said. "Consequently results for the first cycle were not reported in the paper. Analysis of partial results of those which were not infected showed no treatment effects."​
Levels of Clostridium​ and E. coli​ found in the manure were lower for sows getting the supplements, they said. The sows also ate more during lactation than those getting the control diets, they said.
"There was no treatment effects on litter size, number weaned or piglet weight at days 7 and 14 after birth,"​ said researchers. "However, piglets reared on sows fed the three supplemented diets in gestation grew faster than those reared by control sows during the first and third weeks of lactation. Both litter weight and piglet weight at day 21 increased for sows fed the three supplemented diets during gestation."​
At birth, control group piglets averaged 1.47kg, and at weaning the group average weight was 6.46kg, they said. The group getting KF went from 1.50kg to 7.01kg; the SB group grew from 1.51 kg to 7.08kg and the combined group went from 1.53kg to 6.96kg.
---
Sản phẩm khuyên dùng
Máy thổi khí AT-80 đang rất được ưa chuộng hiện nay trên thị trường, lưu lượng khí lớn, hoạt động mạnh mẽ.
Sản phẩm khuyên dùng
Quạt nuôi tôm của Nhà sản xuất HUNG STAR cung cấp oxy vào môi trường nước cao hơn so với các loại quạt nuôi tôm khác trên thị trường.