Sản phẩm khuyên dùng
Máy thổi khí AT thiết kế nhỏ gọn, lưu lượng khí lớn, áp suất mạnh. Phù hợp để lắp đặt sục khí ao nuôi tôm, trại giống, ương tôm, nuôi tôm nhà màng …
Sản phẩm khuyên dùng
Điều khiển động cơ Tima được nghiên cứu và phát triển bởi Công ty 2Lúa. Dựa trên công nghệ Wi-Fi và Lora truyền tín hiệu không dây điều khiển từ xa.
Sản phẩm khuyên dùng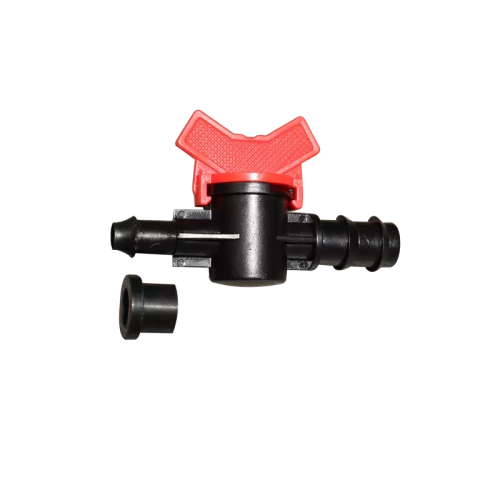 Khuếch tán khí Fi được thiết kế đặc biệt, hai đường Ống Nano-Tube song song và thông nhau, áp suất tạo ra đủ lớn dẫn đến bong bong khí, đồng đều trên khắp mặt ống.
Seafood exports target US$10 billion this year
Author
VOV
,
publish date
Thursday. May 10th, 2018
---
A seafood export growth of 13% in the first four months of this year has signalled bright prospects for this year's US$10 billion export target, instead of US$9 billion as set early this year.
Of the above figure, shrimp exports are expected to rise 26% to US$4.8 billion, tra catfish (up 10% to US$2 billion) and tuna and other seafood products (up 22% to US$3.3 billion).
To this end, the seafood sector has to step up trade promotion, advertise the image of Vietnamese seafood products in international markets, overcome anti-dumping duty barriers on shrimp and tra catfish in the US market and ensure sustainable sources of domestic seafood.
Despite a demanding target of nearly US$5 billion in shrimp export value, the sector believes in its success thanks to stable market demand and world prices.
Shrimp exports jumped 20.2% to US$743 million in the first quarter of this year with top ten importers as the EU, the US, Japan, China, the Republic of Korea (RoK), Australia, Canada, ASEAN, Taiwan, and the Switzerland, who accounted for 89.3% of Vietnam's total shrimp export value.
The EU remains the largest consumer of Vietnamese shrimps, making up 18.2% of the total export value. Exports to the market further maintained last year's growth trend with a value of US$135 million in the period, a year-on-year rise of 13.5%.
Vietnamese shrimp products are advantageous in the market as its Indian competitor is facing difficulties.
Moreover, Vietnamese products also enjoy from the Generalised Scheme of Preferences (GSP) tariff from the EU with 4.2% for frozen shrimps and 7% for frozen processed shrimps. Particularly, after the Vietnam - EU Free Trade Agreement (EVFTA) comes into force Vietnamese products, including shrimp will enjoy special preferential taxes. Shrimp exports to the market are expected to continue its growth rate in remaining months of the year.
The US rose from the fourth last year to the second place among world leading importers. Exports to the market in the first quarter of this year hit US$121.4 million, up 8.4% over the same period last year.
In the period, the RoK became the fastest growing import market with a value of US$90.6 million (up 46.7%). It is now the fifth largest importers of Vietnamese shrimps which make up 57% of market shares. Stable consumption demand, high export prices and preferential taxes brought by the RoK-Vietnam Free Trade Agreement will offer Vietnamese shrimp products new opportunities in the market.
General Secretary of the Vietnam Association of Seafood Exporters and Producers (VASEP) Truong Dinh Hoe says nine out of top ten markets (except Japan) saw a positive growth. Shrimp exports are forecast to be on an upward trajectory in the second quarter of this year owing to guaranteed raw material supply and stable global market demand.
---
Sản phẩm khuyên dùng
Máy thổi khí AT-80 đang rất được ưa chuộng hiện nay trên thị trường, lưu lượng khí lớn, hoạt động mạnh mẽ.
Sản phẩm khuyên dùng
Quạt nuôi tôm của Nhà sản xuất HUNG STAR cung cấp oxy vào môi trường nước cao hơn so với các loại quạt nuôi tôm khác trên thị trường.