Sản phẩm khuyên dùng
Máy thổi khí AT thiết kế nhỏ gọn, lưu lượng khí lớn, áp suất mạnh. Phù hợp để lắp đặt sục khí ao nuôi tôm, trại giống, ương tôm, nuôi tôm nhà màng …
Sản phẩm khuyên dùng
Máy thổi khí Fujio là kết quả của quá trình nghiêm cứu chuyên sâu về nguyên lý áp suất, khí nén và điện năng. Không sử dụng dầu nhớt và độ bền đã được kiểm chứng.
Sản phẩm khuyên dùng
Khuếch tán khí Fi được thiết kế đặc biệt, hai đường Ống Nano-Tube song song và thông nhau, áp suất tạo ra đủ lớn dẫn đến bong bong khí, đồng đều trên khắp mặt ống.
Sharon fruit in SA – growing local and export sales
Tác giả
Jacques Claassen
,
ngày đăng
14/09/2018
,
2 Lúa
Lưu bài viết
Bài viết đã lưu
---
Exotic Sharon fruit was introduced to South Africa in the late 1990s, but it took years to establish in which regions the trees would produce optimally. Over the past five years, the industry has been consolidated and is now taking advantage of new export markets.
Sharon fruit trees were first planted in the Western Cape in 1998, and it soon became clear that the province's southern Overberg had the best climatic conditions to grow the exotic fruit in South Africa. Local production of Diospyros kaki, a form of persimmon, was initiated to supplement volumes grown during the counter season in the northern hemisphere. In Israel, the annual harvest takes place from November to March, while it only commences in June in Europe.
How Sharon fruit made it way to SA
South Africa was ideally placed to fill the gap, as the Sharon fruit harvest starts in mid-March here and continues until the end of May. Currently, South Africa is the only country in the southern hemisphere that produces Sharon fruit. This is according to Pine Pienaar, Sharon Fruit South Africa's project manager, who is also in charge of the Arisa packhouse at Buffeljags River near Swellendam in the Overberg region.
Named after the Sharon Plain in Israel, Sharon fruit was introduced to South Africa's fruit industry some 20 years ago by the Israeli company Mor International. "As with most new crops, there were a number of producers who jumped on the bandwagon – only to exit the industry again a couple of years later," says Pienaar.
The fledgling industry had to overcome problems with pests and diseases, specifically the mealie bug and Western flower thrip.
Pruning practices also had to be improved and local fertilisation trials conducted.
Prior to the registration of suitable pesticides (which was finalised only five years ago), Sharon fruit producers struggled to obtain a yield of 20t/ha, says Pienaar. This figure has now been increased to 40t/ha on some farms.
Orchard
Trees are planted in rows 5m apart with an intra-row spacing of 3m. As a result, a Sharon orchard consists of about 675 trees/ha. The trees start to bear after three years, but only reach full potential after eight years. A yield of up to 50t/ha has been recorded in the best-producing orchards.
The life expectancy of a healthy tree is 40 years. Plant material costs about R35/tree or R24 000/ha. Arisa buys its trees from nurseries in Simondium and Bonnievale.
Irrigation and fertilisation
According to Pienaar, the area around Swellendam is more humid and so better suited for the production of Sharon fruit than drier Wellington, for example. Sharon fruit grown in the latter area is generally smaller. "Availability of sufficient irrigation water and a need for 85% humidity are extremely important," he explains.
"The average long-term rainfall in Swellendam is 750mm/ annum and our trees require an average of 5 000m³ to 5 500m³ of irrigation water per growing season over and above the natural rainfall. If there are heat waves at the beginning of December and during mid-January, the trees tend to wean themselves."
Unfortunately, the same fertilisation practices employed in Israel were not applicable under South African conditions. "Local producers soon found that the Sharon fruit tree is a nitrogen freak," says Pienaar. Depending on soil analysis, the trees require a ratio (kg/ha) of 180:90:150 NPK (nitrogen: phosphorous:potassium).
"But producers should not apply too much fertiliser at once, or they'll shock the trees, which will cause them to wean their fruit," he cautions. Arisa expects to receive about 7 000t of fruit this year, which is roughly in line with volumes produced over the past two years. At one point, South Africa was producing about 9 000t of Sharon fruit a year, but the industry has since consolidated and become more sustainable.
There are currently 350ha of Sharon fruit trees in South Africa, of which the fruit from 250ha is packed by Arisa, according to Pienaar. Producer prices hovered around only R1,50/kg five years ago, but are now more than R5/kg on the local market and more than R7/kg on the export market, he adds.
Appearances matter
The ripe fruit should be good-looking with no blemishes or wind or sun damage whatsoever. The required size for export is 118g to 138g per fruit. "A Brix value of 28 and colour are the most important factors that determine when the fruit should be harvested," says Pienaar.
When ripe, the skin and flesh have pumpkin-coloured tones. There should be no visible green tones, as no colour development will take place during cold storage at -0,5°C.
New export opportunities
Apart from increasing market share in South Africa's main markets – western Europe, the UK and the Middle and Far East – the industry wants to take advantage of the access it gained to the US market in 2014.
Last year, only a limited number of containers were exported to this lucrative market in order to gain experience in the difficult protocols that need to be followed. "We were very successful with those shipments and look forward to increasing shipments this year," says Pienaar.
Arisa has been sending two containers of Sharon fruit a week to the US since the start of the export season. The period of consolidation is over and the industry is ready for growth, stresses Pienaar. Arisa focuses on the production of early fruit, and since 75% of this is destined for export, it wants to pack the bulk of its harvest before the end of May in order not to compete with Europe's summer harvest, he explains.
Growing local sales
The Sharon fruit industry is also enjoying success in building its market share in South Africa. In recent years, special market development and capacity-building projects in the informal sector have exposed many more local consumers to what is generally regarded as a fairly 'new' product.
"We extended our market development programme to the Western Cape last year, after initially launching it in Gauteng," says Pienaar.
Hein Smal of Mor International in South Africa (MISA), the marketers of Sharon fruit, says that this year his organisation will include the Durban region. "We have a great deal of confidence in the future of the Sharon fruit business in South Africa," adds Mor International executive Meir ben Artzy.
"Our investment in both the trade and consumer education programmes in South Africa is proof of our commitment," says Artzy. "With access into new markets such as the US and the Far East region, there's much scope for further growth."
---
Có thể bạn quan tâm
Thích (0)
Liên hệ (0)
Làm mới (1)
Thích (0)
Liên hệ (0)
Làm mới (2)
Thích (0)
Liên hệ (0)
Làm mới (0)
Thích (0)
Liên hệ (0)
Làm mới (0)
Thích (0)
Liên hệ (0)
Làm mới (0)
Thích (0)
Liên hệ (0)
Làm mới (18)
Số 2 Ngõ 238 Hoàng Quốc Việt, Tp Hà Nội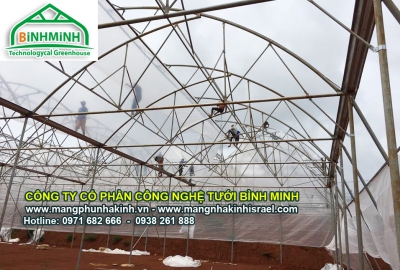 Thích (0)
Liên hệ (0)
Làm mới (0)
Thích (0)
Liên hệ (0)
Làm mới (0)
Sản phẩm khuyên dùng
Hàm lượng protein cao 27.2g/ 1 serving 30g chiếm tỉ lệ 90,6% với 100% Whey Protein Isolate tinh khiết.
Sản phẩm khuyên dùng
Hàm lượng protein cao 27.2g/ 1 serving 30g chiếm tỉ lệ 90,6% với 100% Whey Protein Isolate tinh khiết.